Shop "costel" – Hội An Gift Shop (tp.HCM)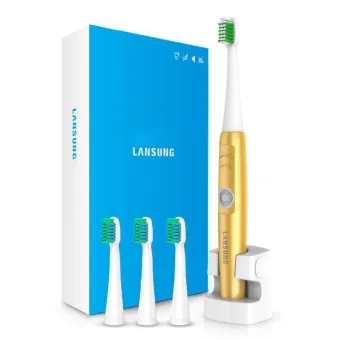 6 times cleaner than manual brushing
High Quality material toothbrush head, comfort and no hurting your teeth
Bristles Shock swing: 30,000 beats / min
Power supply: wireless inductive charging
Charging time: 15hours
Working Time: 50 times/2 minutes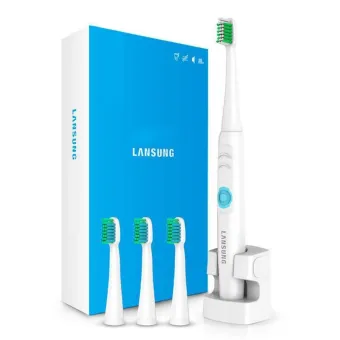 6 times cleaner than manual brushing
High Quality material toothbrush head, comfort and no hurting your teeth
Bristles Shock swing: 30,000 beats / min
Power supply: wireless inductive charging
Charging time: 15hours
Working Time: 50 times/2 minutes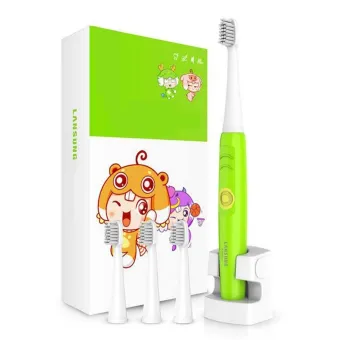 6 times cleaner than manual brushing
High Quality material toothbrush head, comfort and no hurting your teeth
Bristles Shock swing: 30,000 beats / min
Power supply: wireless inductive charging
Charging time: 15hours
Working Time: 50 times/2 minutes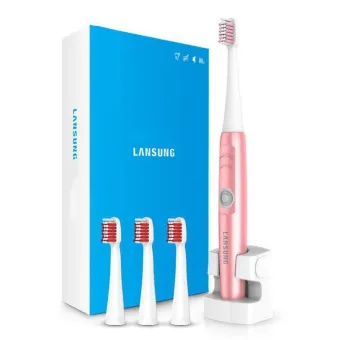 6 times cleaner than manual brushing
High Quality material toothbrush head, comfort and no hurting your teeth
Bristles Shock swing: 30,000 beats / min
Power supply: wireless inductive charging
Charging time: 15hours
Working Time: 50 times/2 minutes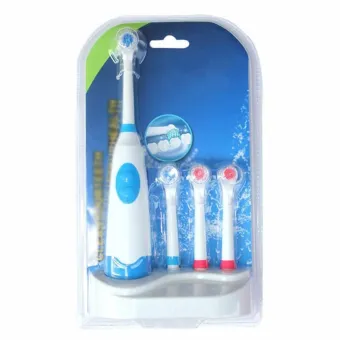 Material: ABS Hard Rubber
Color: Red/Blue ( Ramdonly sent)
Size: 21 * 3.5cm
Power supply: 2 x AA battery ( Not included)
Rotating speed: 9800 times/min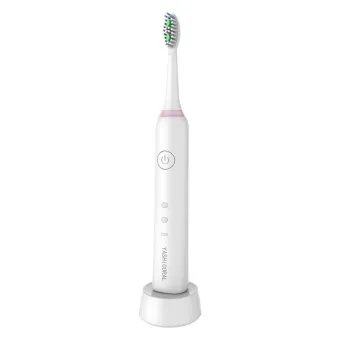 30 seconds intelligent reminder
2 minutes automatic shutdown function
IPX5 waterproof
23000 frequency, 2 different modes are optional
Wireless induction charging
DuPont bristles; brush head can be replaced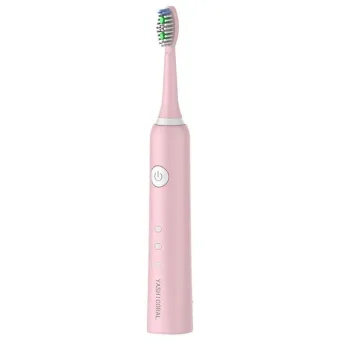 30 seconds intelligent reminder
2 minutes automatic shutdown function
IPX5 waterproof
23000 frequency, 2 different modes are optional
Wireless induction charging
DuPont bristles; brush head can be replaced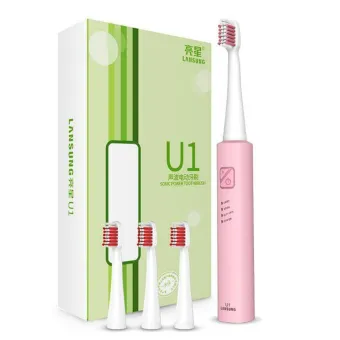 2 minutes smart timer
30 seconds pausing reminder
Clean and whiten teeth
Fresh breath improve gum health
High speed sonic waves
6 times cleaner than manual brushing
High Quality material toothbrush head, comfort and no hurting your teeth
Cherry Pink/Lavender Purple/Peach Pink/Avocado Green (Random)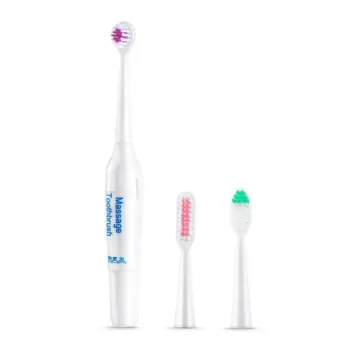 Product Efficiency: Clean, Whitening
Anti-allergic soft brush
Body waterproof design
Waterproof housing, effective protection of built-in lines
Include 3 brush heads
It is easy and convenient for you daily use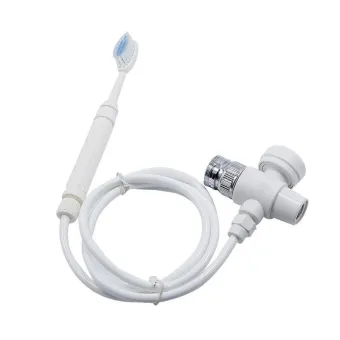 This is the latest innovation in dentalcare,promising a deep cleaning of interdental areas
and removal of plaque beneath gums andsimultaneously performing a beneficial massage of the gums.
It is quite and comfortable,watertemperature can be directly adjust at the tap.
Flush your teeth after meals and beforesleeping,keep health for oral cavity.
Easy to install at sinks and in shower.
Easy to use -- snap on/off in one second.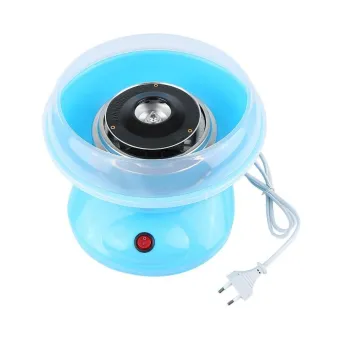 Just add sugar (Not Included)
Voltage: 220V 50/60Hz
Wattage: 500W
Plug: EU Standard
Size: Approx. 250*250*180mm
Ideal for birthdays, weddings, new years eve or whenever you fancy a tasty treat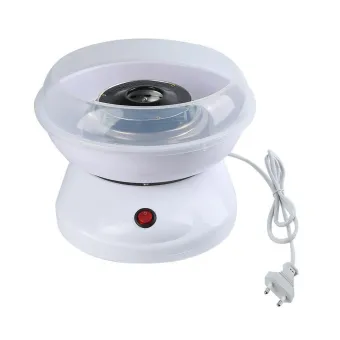 Fun for all the family
Ideal for birthdays, weddings, new years eve or whenever you fancy a tasty treat
Just add sugar (Not Included)
Voltage: 220V 50/60Hz
Wattage: 500W
Plug: EU Standard
Color: Pink,White, Sky Blue, Yellow
Size: Approx. 250*250*180mm
Xem video Mua hàng từ costel trên Youtube